A BSNB Debit MasterCard® offers you 24 hour banking and purchasing options coupled with convenience and safety. By arming yourself and your designated employees with a debit card, you simplify expense tracking and reduce the need to carry cash.
---
How does a debit card work?
Use your card to make purchases and have the funds automatically deducted from your checking account
Cards are also accepted at millions of locations and over 900,000 ATMs worldwide
Issue cards with no annual fee to employees
Set daily cash withdrawals and purchase limits for each card
Why should you choose BSNB for your debit card?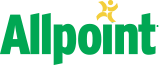 BSNB is part of the Allpoint Network. That means our cardholders have access to 55,000 surcharge-free ATMs, worldwide.
Achieve more control over your spending
Reduce the need for petty cash and simplify expense tracking 
Write fewer checks
Make purchases where checks are not accepted – including online merchants
BSNB cards are chip-enabled, providing extra security when used at chip-enabled terminals
BSNB uses SecurLOCK Communicate to provide you with real-time messages for faster fraud identification when a suspicious transaction occurs
Get Started
For more information, please call Customer Service at (518) 885-6781.
To request a debit card, visit any BSNB location.
Important Phone Numbers:
To report a lost or stolen debit card during business hours, please call (518) 885-6781.
If you need to report a lost or stolen debit card during non-business hours, please call 1-800-500-1044.